Waterworks Players is very pleased to present For the Love…, a reading of comic vignettes on Saturday, November 21 at 8 pm.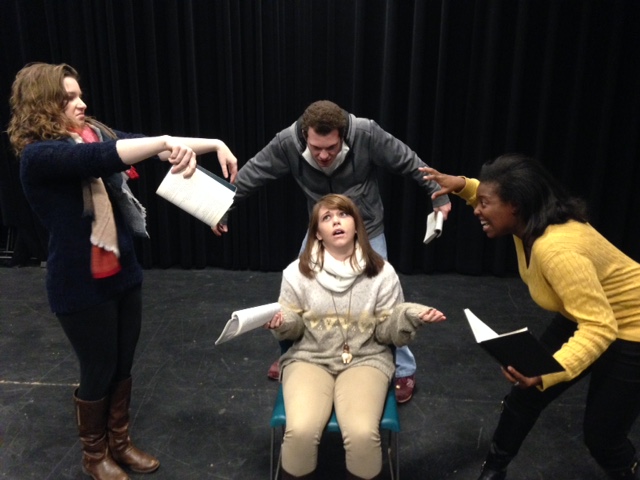 This is the third time Waterworks has presented mini plays penned by Brett Hursey, a Longwood professor who teaches creative writing. "Each time, he wows the audiences with characters who find themselves in strange situations," notes Waterworks Players' Artistic Director Dudley Sauve. "We are thrilled to welcome him back to our stage again."
Directed by Lacy Klinger, Longwood Assistant Professor of Acting, these plays will take us on journeys of love, from two strangers meeting on a park bench who have had to learn how to love themselves, to a woman who can't help but love a fabulous pair of shoes, to a son-in-law trying to negotiate the love-hate relationship with his mother-in-law. Throughout these varied tales, love is the theme.
There are 9 Longwood theatre students who will be acting in the readings. They are: Binta Barry (junior), Katie Brand (junior), Ryan Bultrowicz (freshman), Careese Dyke (junior), Jimmy Mello (senior), Stuart Nicholson (junior), Olivia Pedigo (junior), Travis Poole (senior), and Lorin Turner (junior).
As we head into the holiday season, what better thing to celebrate than love?
The performance is at 8:00 pm on November 21. Admission is free.
Waterworks Players is located on Industrial Park Road off West Third Street, two miles west of downtown Farmville.