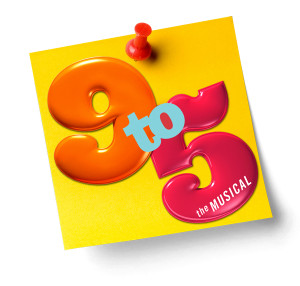 Waterworks Players is pleased to open this year's season with 9 to 5: The Musical, a hilarious story of an overworked office manager, a jilted wife, and an objectified secretary. Together, these three unlikely friends conspire to depose their egotistical boss and begin making woman-friendly changes in the workplace.
Billed as a "hilarious story of friendship and revenge in the Rolodex era", 9 to 5: The Musical transitioned from big screen comedy to stage from the collaboration of composer-lyricist Dolly Parton and screenplay writer Patricia Resnick. When the musical opened on Broadway in 2009, it received 15 Drama Desk Award nominations, 4 Tony Award nominations and one Grammy.
The creative team of Dudley Sauve (Director), Elizabeth McCutchen (Musical Director), and Patsy Watson (Choreographer) have assembled an excellent cast of actors from Longwood University and the local community.
Mary Jo Stockton is Violet Newstead, an ambitious office manager desperately seeking recognition from her boss. Having been widowed three years, Violet is struggling to raise awkward teenage son Josh (Jasper Green), while also being romantically pursued by the young accountant Joe (Jordan Whiley).
Anita Lynn plays Judy Bernly, an insecure, determined, and hopeful "new girl" at the office. She needs this job for personal empowerment after being abandoned by her husband (Don Blaheta), who is an average guy with a wandering eye for his younger secretary.
Kathleen Lilly is Doralee Rhodes, a young, sexy spitfire Texan who is secretary to the company division's manager. She is proof that there is more to a woman than her looks. She is happily married to Dwayne (Bill Thompson), who supports her professional pursuits.
Greg Tsigaridas portrays Franklin Hart, an executive branch manager for Consolidated. He is a notorious chauvinist, capable of faking charm but usually shows his true nature as an arrogant, self-absorbed boss. His control over the office is aided by Roz Keith (Pam Wright), who is the attentive office gossip queen and snitch. Hart reports to Mr. Tinsworthy (Jay Lynn), the Board Chairman.
The rest of the ensemble includes Jennifer Miskec, Christy Moore, Jennifer Samuels, Leigh Lunsford, Jewell Moore, Beth Bell, Val Wagoner, Charles White, Chris McGee, and Ed Kinman.
Take care of business and be sure to mark your calendar for Waterworks Players' production of 9 to 5: The Musical. Performances are at 8:00 pm on September 27, 28 and October 4, 5. Tickets are $15. You can obtain tickets by calling the box office at 434-392-3452 or visiting the web site: https://waterworksplayers.org.