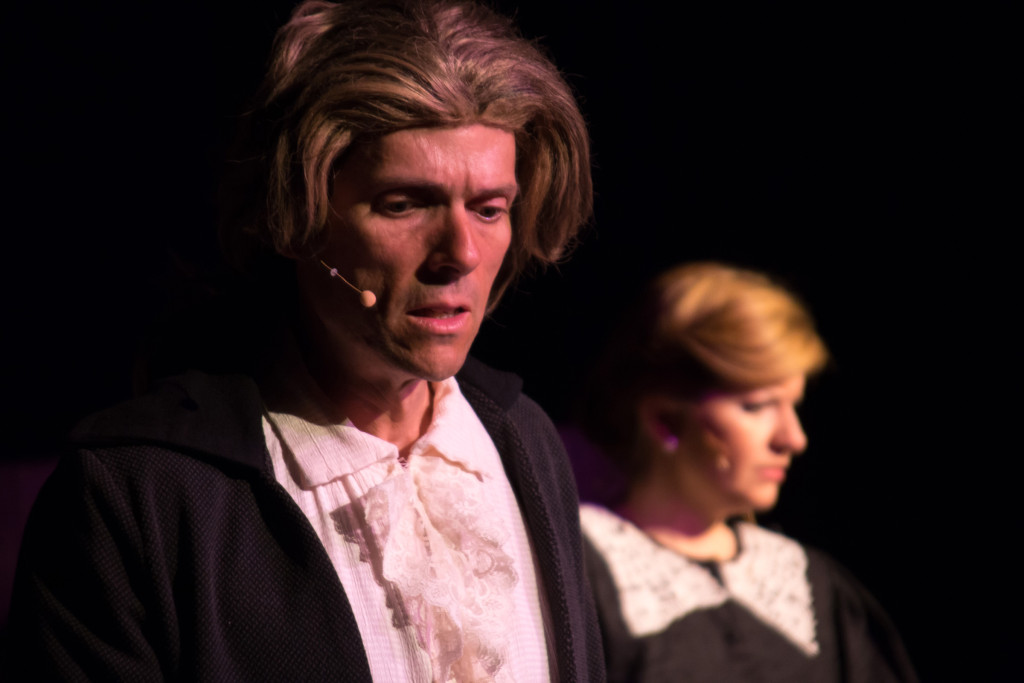 Winner of the 1987 Tony Awards for Best Musical, Best Book, and Best Score, the long-running smash musical Les Misérables opens in Farmville on Friday as the Waterworks Players stage Victor Hugo's sweeping story of insurrection, redemption, pain, and love.  Set in mid nineteenth-century France, the tale recounts the journey of Jean Valjean, who, having spent nineteen years in prison for a petty crime, begins a new life of respectability during a period of intense political upheaval.
Director Dudley Sauve and musical director Carole Harper are to be commended for streamlining the challenging, complicated production to fit the appealing intimacy of the 116-seat Waterworks Theatre. The snug venue serves to enrich the tale in unexpected ways.  While the grandeur of the familiar Broadway production has frequently overwhelmed the somber gravity of Hugo's tale—obscuring the misery of poverty, rebellion, and despair in a show of refined superstars and cutting-edge pyrotechnics—this adaption succeeds masterfully in highlighting the drama and desperation of a people fighting for survival.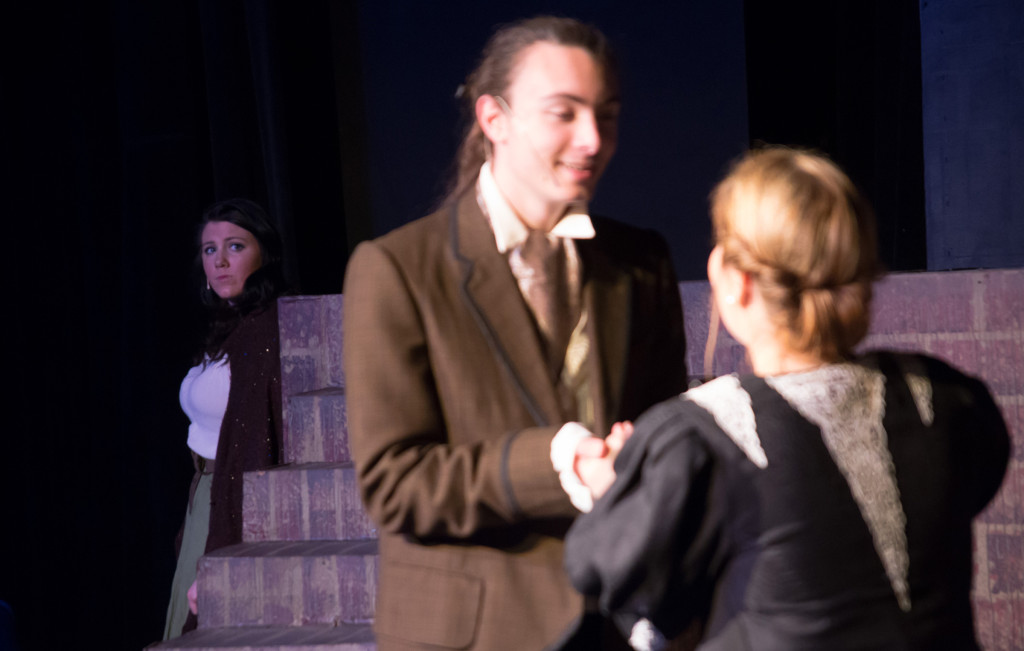 In a cast teeming with passionate, talented performers, several performances stand out.  Jordan Whiley as Jean Valjean showcases a generous, mellifluous voice expressing both extreme pain and soaring, heroic courage.  Jennifer Samuels as the despairing Fantine is mesmerizing during her short time on stage; her performance of "I Dreamed a Dream"—eschewing bombast in favor of a quieter, more harrowing lament—is a highlight of the first act.  Fourth-grader Eva Gee, playing Little Cosette, shows remarkable presence in "Castle on a Cloud," while Alexandra Woods anchors the beginning of the second act with "On My Own,"  Éponine's anguished song of unrequited love.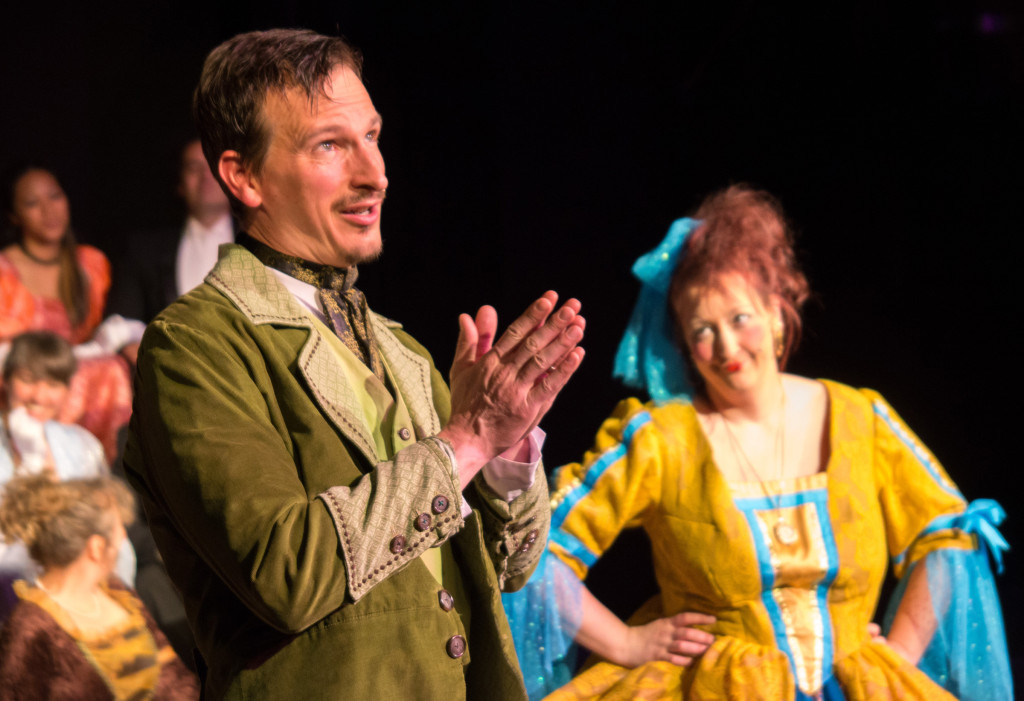 Powered by a small off-stage orchestra as determined and valiant as any revolutionary, the production finds a ray of whimsy almost every time the nameless women of the ensemble or Monsieur and Madame Thénardier (Greg Tsigaridas and Pamela Wright) appear on stage.  The raucous "Master of the House" brings a welcome touch of sass to a story otherwise marked by misfortune and woe.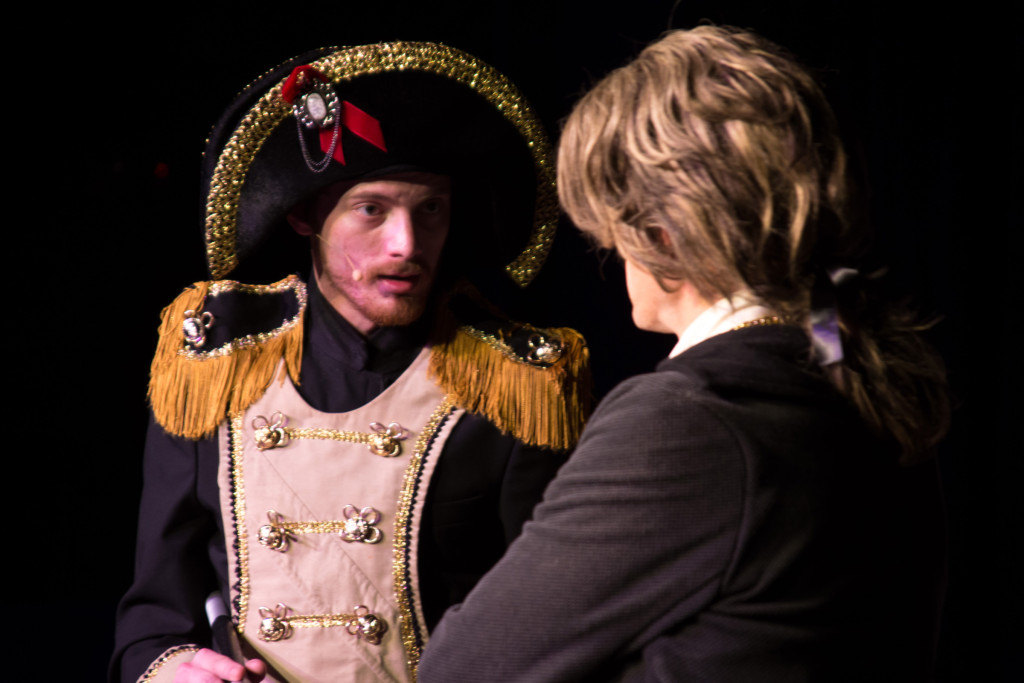 With appealing costumes and an effective, minimalist set, this production will certainly remind audiences why Les Misérables is one of the most popular musicals ever written.
Opening on Friday, April 17 at 8:00 pm, Les Misérables continues at the same time on April 18, April 24, and April 25.  A Sunday matinee is scheduled for April 19 at 2:00 pm. Tickets, available at www.waterworksplayers.org or 434-392-3452, are $18 each.