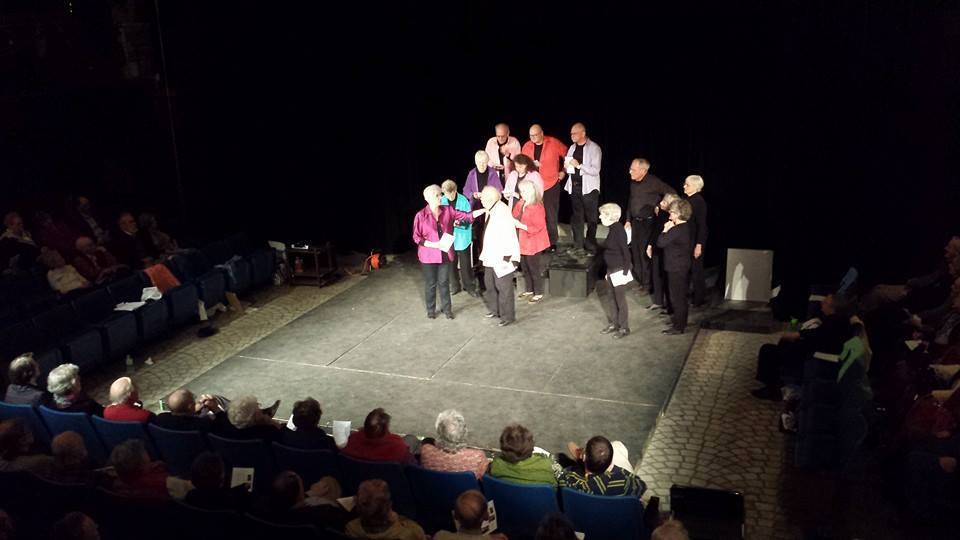 The Bifocals Theatre Project of the CAT Theatre in Richmond return to Farmville and the Waterworks Players January 29th with Luau at Acorn Acres by Richmond playwright Margie Langston.
Friday's production will be the third time that Richmond's Bifocal Players have graced the Waterworks Stage. In Luau at Acorn Acres, retirement facility Acorn Acres is running into some budget difficulties and the owner has decreed no more free coffee in the lobby. At least, the residents will still be allowed to have their eagerly awaited luau. But when the hula teacher shows up, things get a little sharp-edged and sticky.
The show begins at 7:00 pm and will run until 8:00 pm. Tickets are only $5 and can be reserved your seats by visiting the Waterworks website: https://waterworksplayers.org/buy-tickets or calling the box office at 434-392-3452.
Waterworks Players is located on Industrial Park Road off West Third Street, two miles west of downtown Farmville.