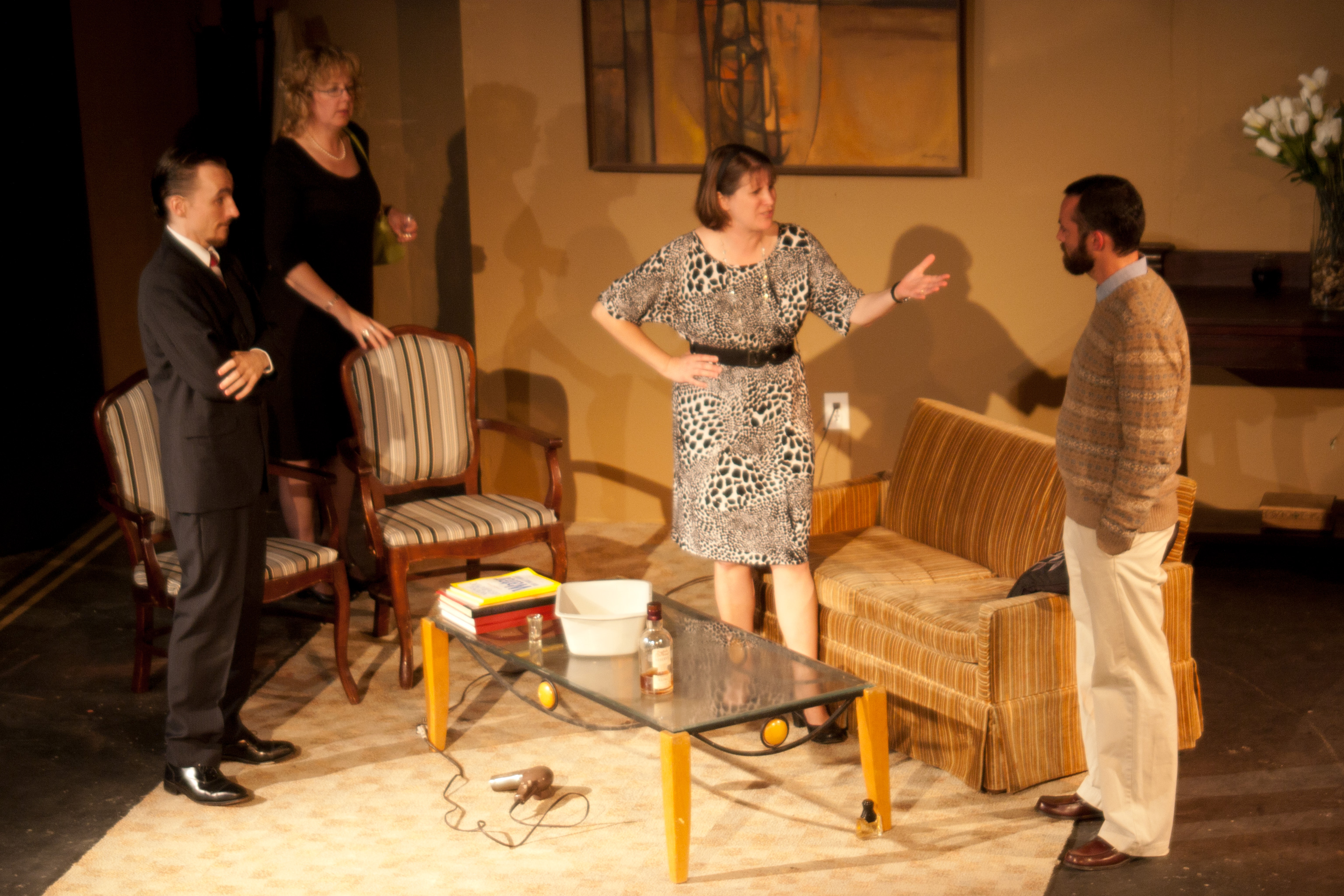 The Waterworks Players next production is Who Is Afraid of Virginia Woolf, Edward Albee's iconic work that defined the genre of the psychological drama. The original Broadway production won both the 1963 Tony Award for Best Play and the 1962–63 New York Drama Critics' Circle Award for Best Play.
Set in the 1950s, the play opens on a warm autumn evening with Nick, an opportunistic biology professor and his wife, being invited to an after party by the University President's daughter Martha and her husband George. As the drinks flow and inhibitions are lowered, what is supposed to be a pleasant night cap quickly turns into something unexpected. As they talk about their pasts, a casual slip of the tongue reveals something tragic that has defined and shaped the older couple's lives.
We are looking for a cast of four, two men and two women.  Martha (older woman 40-50's) is married to George and is a daddy's girl with an acid tongue and a quick, sometimes malicious mind. She has suffered great emotional trauma. George (older man 40-50's) is a member of the history department at New Carthage University, married to Martha in a once loving relationship and now frequented by acrimony. He possesses a brilliant mind, but feels disempowered and lashes out at others through sarcasm. Nick (younger man 20-30's) has just become a new member of the biology faculty at New Carthage University and is looking to climb up in the world, confident, and focused on his future, science, and the American dream. Honey (younger woman 20-30's) is the petite, mousy, and anxious wife of Nick. She has a weak stomach and prefers to avoid issues than dwell in their complexities.
Auditions will be held at 7:30 pm on Sunday and Monday, January 3rd and 4th at the Waterworks Theater. The show runs February 5th, 6th, 12th & 13th. For more information or to volunteer, contact the Waterworks Players at 434-392-3452 or https://waterworksplayers.org/buy-tickets.