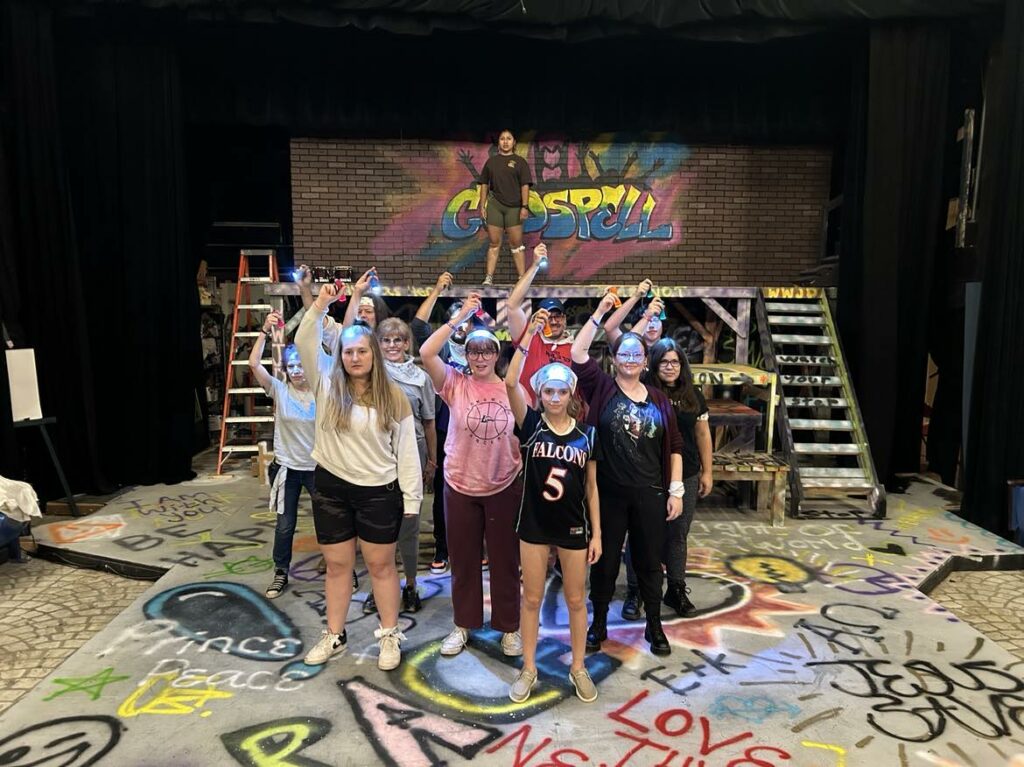 In the two years since COVID began to subside from "pandemic" to "chronic virus," returning to normal has been slow, both in the workforce and in social interaction generally.
The Waterworks Players has not been immune to this syndrome. The Players' last show before COVID was the popular "Savannah Sipping Society," in February 2020; "Seussical the Musical," already in rehearsals, had to be cancelled along with the rest of Waterworks' season.
Within a few months, though, Waterworks developed a series of online events in an effort to keep "doing theatre" during COVID. In mid-September locals were invited to perform on the small screen for a "Farmville's Got Talent" night. For a "Spooktacular" six weeks later folks were invited to "tell a spooky scene" or "read a spooky story" chosen by Waterworks members. The finale for the shortened 2019-2020 season came in December, when a version of Dickens' "A Christmas Carol," adapted by board member Don Blaheta, was performed twice on Zoom and fed to Facebook. The show was ticketed, and raised $700.00.
Waterworks came back with full seasons the next two years, but opted not to do musicals—which posed the most risk to both actors and audiences—while COVID cases were still too prevalent.
"Godspell," which opens October 13th, will be the first Waterworks musical in three years. It will be a first for director Kolby Logue as well. "I've not directed a musical before, but I've choreographed seven others," she said recently. "When you're the choreographer you're working hand in hand with the director. I love this show; I've wanted to direct 'Godspell' since 2021."
Logue's love affair with theatre began early. "My first show was 'Peter Pan' when I was eight years old. I fell in love with acting—you couldn't have kicked me off the stage! I've done thirty-seven shows since then."
Kolby's first directing experience occurred during her senior year at Appomattox High School. "The play was 'Doubt,' and I had a big part in it too: Sister Aloysius, the head nun. This was my senior project for my theater class, and my final exam. It was terrifying. I'd never even read 'Doubt' before, and the teacher was hard on me—in the best way, I see that now. That experience made me into the performer I am today."
"The first thing I learned about directing, and the most important, was that I couldn't 'be friends with my friends' onstage. I had to learn how to balance my vision—how to make that show come to life—and still maintain my authority as director."
Logue has had considerable experience directing films with Kemistry Motion Pictures, the company she founded with her husband Elijah. "There's a big difference between film and stage direction. With film, there's no rehearsal until the actors are on set. They're given 30 minutes to look over their lines, and then we start rolling. We go from scene to scene that way. With a play you're dealing with much bigger blocks of time, an entire act usually. The whole experience is different—the pacing, the realization of how many moving parts there are in the script."
And how has directing a Waterworks show for the first time been? "I love directing here," Logue smiled. "It feels like home. It's laid back, even though half the cast is new to Waterworks. And there's a big age range, too—our youngest cast member is 12 and the oldest in their 60's. We're less than a week away from opening night, and things are beginning to come together, thank the Lord!" "Godspell" runs October 13, 14, 20 and 21 at 8 p.m., with a Sunday matinee on October 15 at 2 p.m. For ticket information visit the Waterworks website at waterworksplayers.org/buytickets.