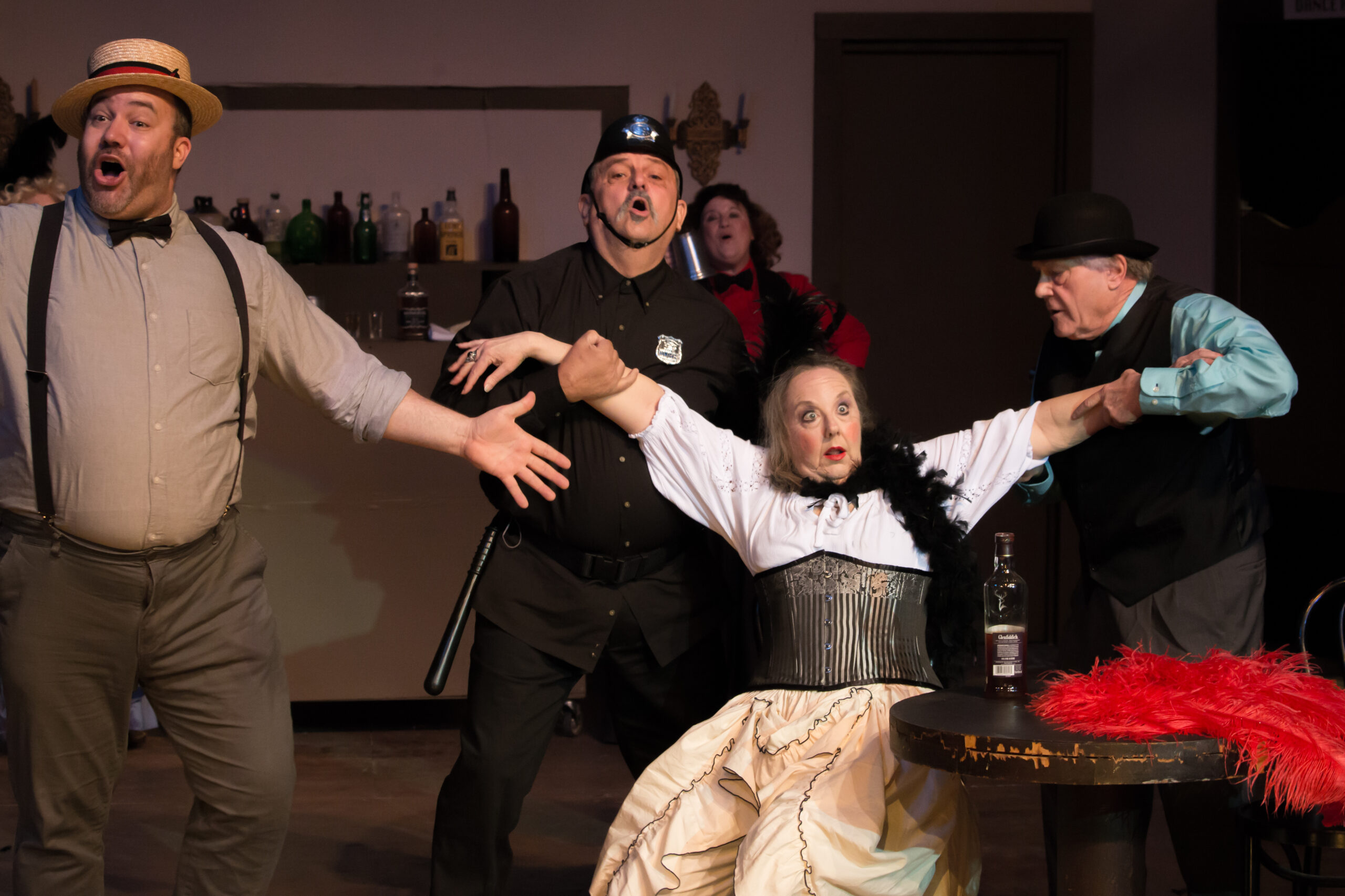 Adrift in New York (or Her First False Step) by Addison Augler is directed by Granville Scott and assistant directed by Melissa Meinhard. Their direction, combined with the stage management of Michelle Fenton and Geraldine Mongold, sets up a hilarious and entertaining story with twists and turns galore. With the help of lighting and sound board direction of Mike Montgomery, Renee Segroves, and Paul Maserjian, respectively, this team has craftily blended the stylings of both vaudevillian and soap opera humor to create an immersive adventure that invites the audience to play along.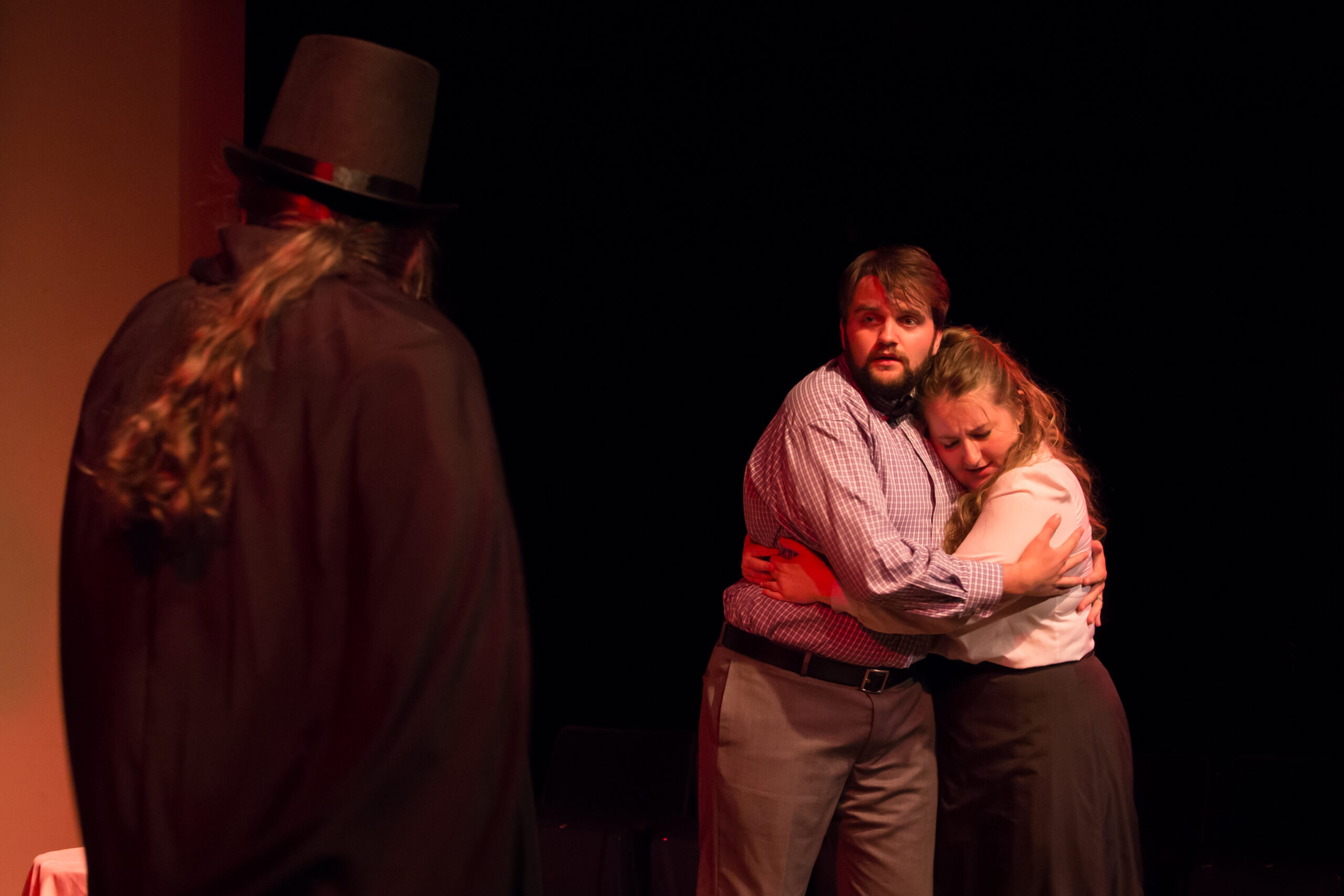 This 18th century melodrama centers on the story of a young, naive girl Nellie (Kolby Logue), who lives on her family's old farm with her father, Silas Weston (Craig Challender), her Aunt Sarah (Sarah Varela), and her sister Martha (Christy Moore). That is until the hilariously villainous Francis "Desperate" Desmond (Erik Varela) enters with a devious plan with his affiliate Jim Burke (Billy Tucker) to steal Nellie away to New York and swipe her family farm from under their noses. That is until the heroic and honorable Jack Merriwell (Elijah Logue) goes to rescue her. Kolby and Elijah play off of each other incredibly well, making their performances all the more convincing.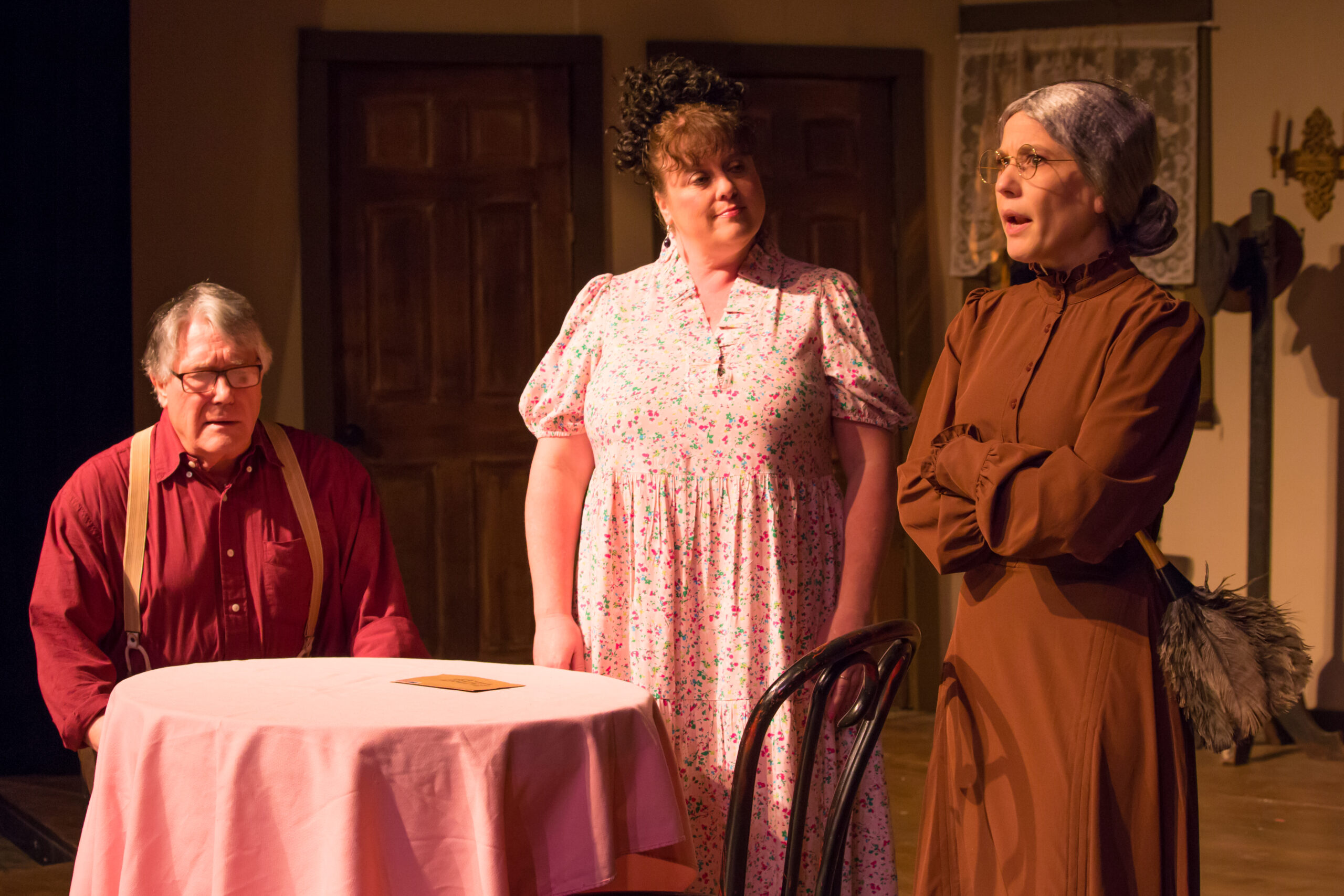 As far as the family goes, Moore's bubbly energy lights up the stage and contrasts with Sarah Varela's delightfully dry sarcasm making up a lovely blend of energies. This, paired with Challenders' lovely paternal presence makes for an onstage family that plays just as tightly as a real one. Erik Varela, in particular, shines in a delightfully villainous display. Combined with the dramatic lighting cues and a crowd of "boos" from audience participation, this creates a perfect blend for a dastardly villain that entertains from beginning to end.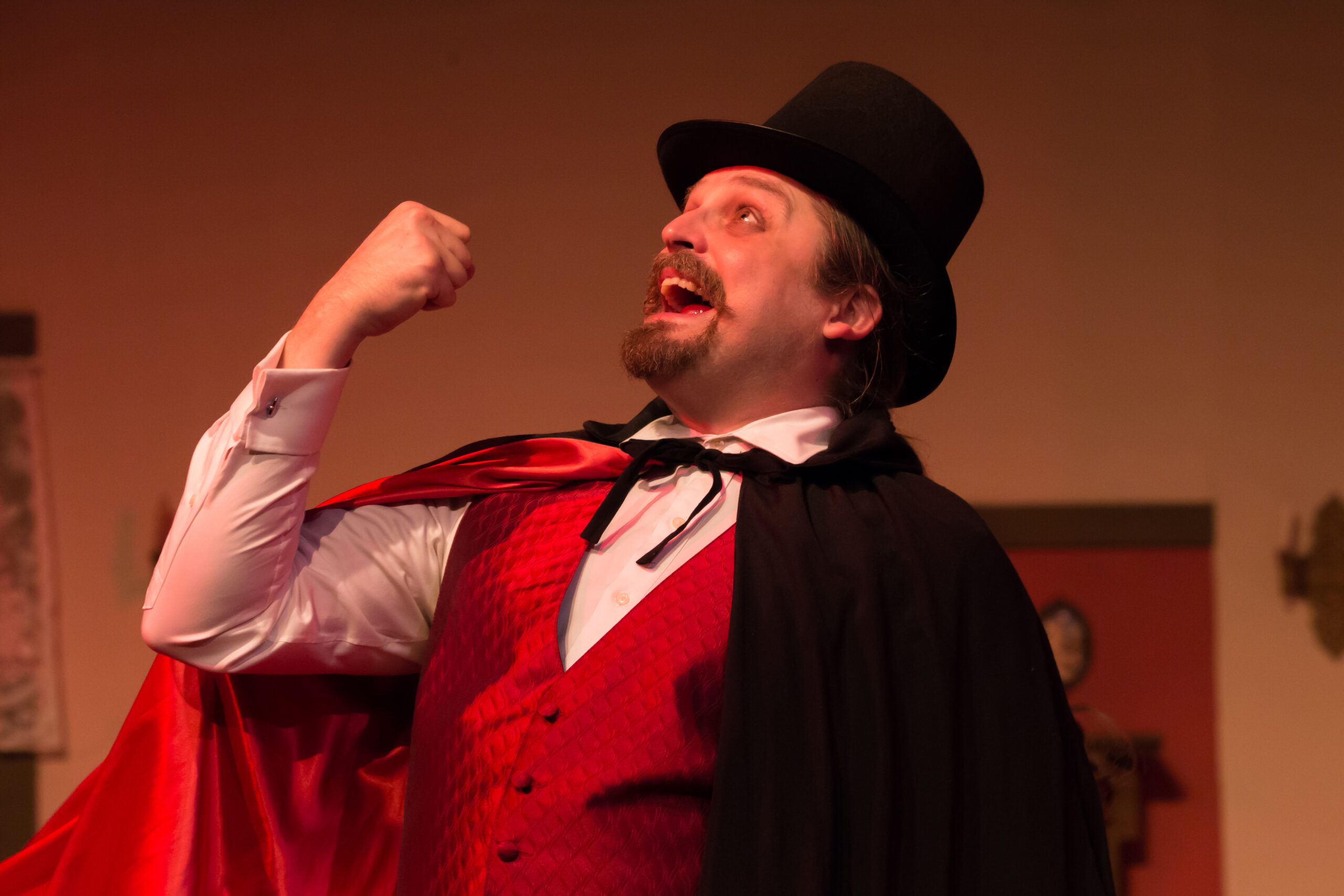 The cast truly proves themselves versatile with performers such as Challender, Sarah Varela, Moore, and Leigh Lunsford (Hi Perkins, Old Mag) transforming from humble and quaint farm folk to brassy and sassy bar workers in the big city. With the comedic musical stylings of James Shepherd as Slick Mckoy and John Meacom as Mulligan, the cast comes together for a lively and outrageous performance of various little diddies from the ages. With hilarity and enthusiasm abounding, it's truly an entertaining way to spend a Saturday night.
This performance is filled with heart, comedy, drama, song, dance, and lots of snow. With cheers and boos encouraged, the show carries modern humor with old fashion twists. Truly a show you won't want to miss.
Adrift in New York (or Her First False Step) runs April 21, 22, 28, and 29th at 8 pm with a matinee performance on April 23 at 2 pm at Waterworks Theater off Industrial Rd. Visit waterworksplayers.org/buytickets to purchase tickets.